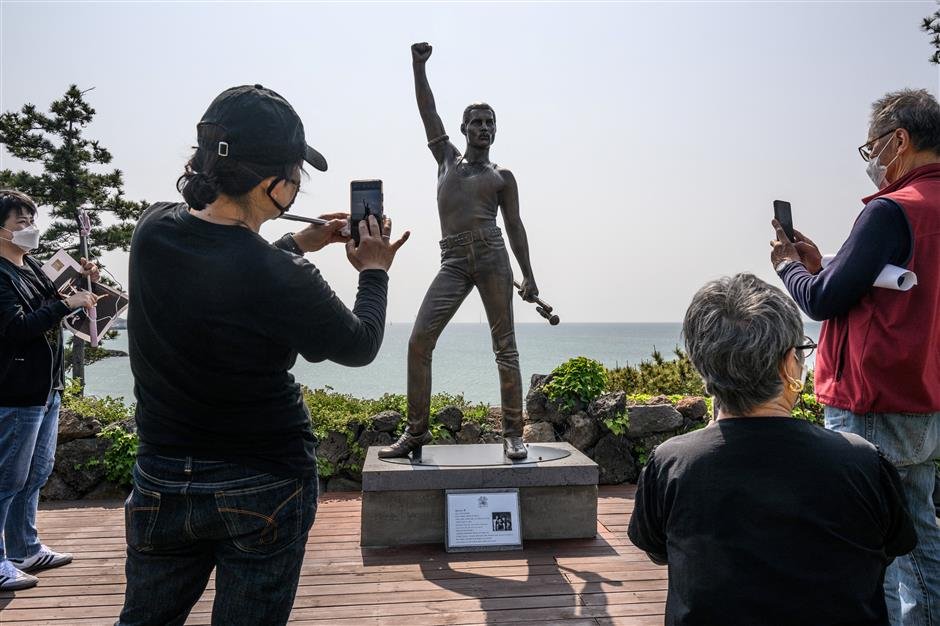 AFP
A die-hard Queen fan unveiled a life-size bronze statue of Freddie Mercury on Thursday on South Korea's resort island of Jeju, after an eight-year quest to honor his late hero.
The music of British rock band Queen is popular in South Korea, a country more associated with home-grown K-pop dance bands, including global megastars BTS.
Jeju businessman and Queen superfan Baek Soon-yeob, 57, used to listen to bootleg recordings of Freddie Mercury – who died of AIDS-related complications in 1991.
Queen's music was banned in South Korea in the 1970s by then-military dictator Park Chung-hee's regime, which considered it "unsuitable" in…