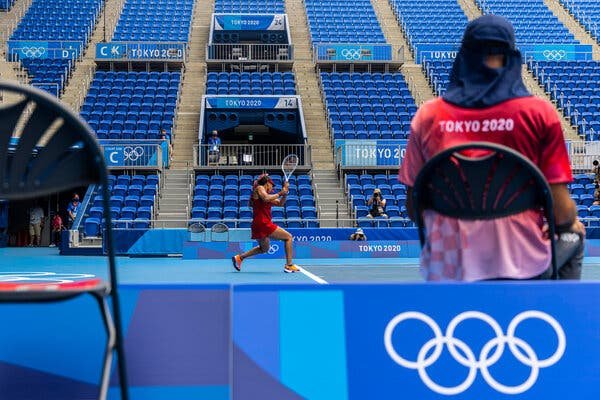 The two biggest names in the Olympic tennis tournament enjoyed a hassle-free day of work at Ariake Tennis Park on Monday.
Naomi Osaka of Japan, the biggest star for the host country in these Games, and Novak Djokovic of Serbia, the top-ranked men's player, both won in straight sets as the harsh heat eased.
For Djokovic, who beat Jan-Lennard Struff of Germany, the win moved him one step closer to the fourth jewel in the Golden Slam he is shooting for — winning all four Grand Slams and the Olympic gold medal in the same year. Steffi Graf is the only previous player to pull off the feat.
Djokovic was not perfect but he was plenty efficient, needing just an hour and a quarter to dispatch the big-hitting German, 6-4,…