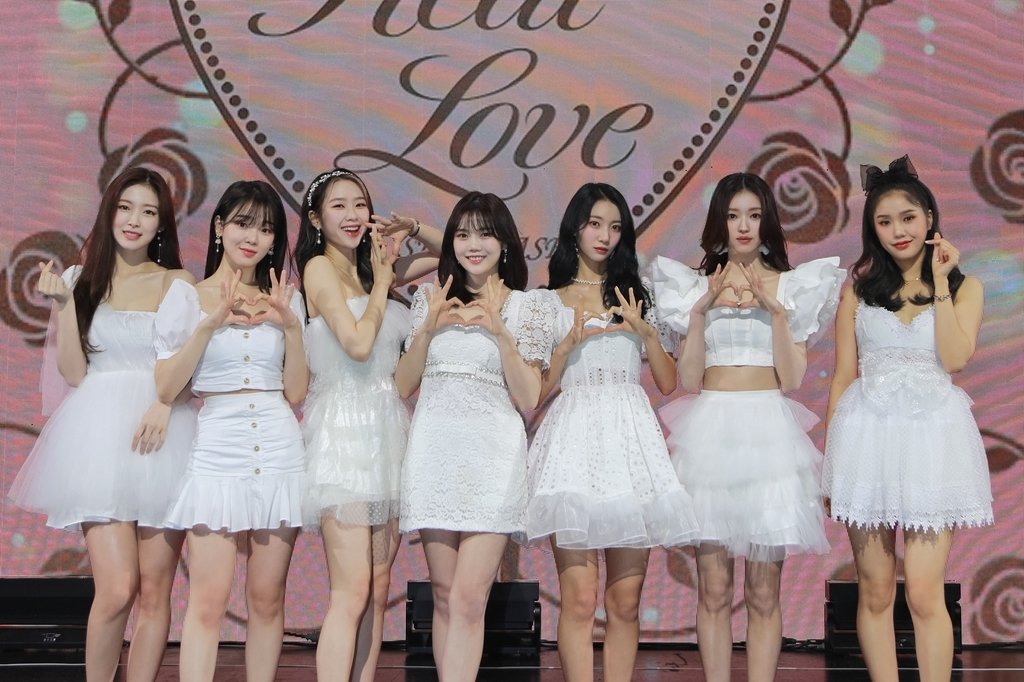 (Credit: WM Entertainment)
Oh My Girl held a media showcase Monday to introduce its second studio album "Real Love."
"We still have our bright and cheerful sides, but this album also shows us as more mature and solid," said YooA.
It has been about three years since its first LP "The Fifth Season." The group members hope that this new album would permeate like a subtle and gentle perfume.
The focus track "Real Love" highlights the wide range of vocals of the seven members describing how everything feels different at the moment one falls in love.
"The ambience would be different [for each listener] depending on personal experiences and situations," mused Mimi.
The band, closing in on its seventh anniversary of debut, has enjoyed steady love from its fans. Seunghee said her bandmates teaching her to love herself might be the reason.
"Thanks to how we cared for…